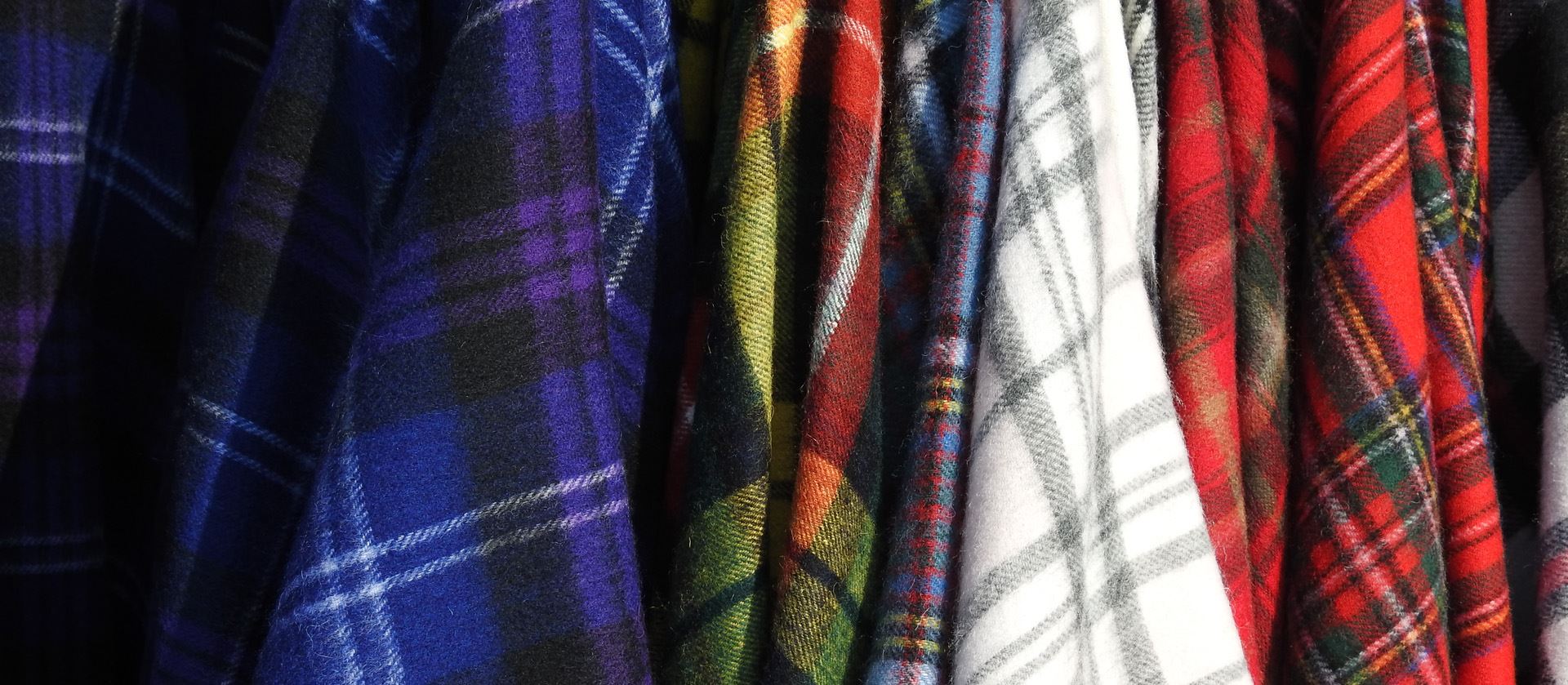 Tartan Week Celebration
It's almost that time of year again – Tartan Week! Although the official holiday is on April 6 (Tartan Day), the celebration has expanded over the years and many spend the entire week honoring tartan and all things Scottish. Each year (pre-COVID), NHSCOT, our pipe band, and a bus full of fans and friends would make the trek from Concord, NH to New York City to march in the Tartan Day Parade and participate in other activities throughout the week.
While the usual celebration in NYC has been cancelled again this year, NHSCOT has decided to host a series of virtual events to keep the spirit of Tartan Week alive! See tentative schedule below.
Saturday, April 3th – Virtual Whisky Tasting with Austin Gregoire
Pre-registration is required. See event listing for details.
Monday, April 5th – Tartan Day Celebration with Audrey Trawick
Watch pre-recorded Highland Dance video featuring Audrey Trawick on our Facebook page.
Tuesday, April 6th – TARTAN DAY!
Check out our Facebook page throughout the day on Tuesday, April 6 as we share various activities happening on Tartan Day! Be sure to watch for our Tartan Day Slideshow – and submit your photographs if you want to be featured!
Wednesday, April 7th – Pipes & Drums of NHSCOT Virtual Performance
The Pipes & Drums of NHSCOT are preparing a special virtual performance in honor of Tartan Week. We will be sharing the video on our Facebook page.
Other Notable Tartan Week Activities:
The History of Tartan, a lecture with Patti Smith – more details to come.
Tartan Ban Myth, an online presentation with Peter MacDonald from Tartan Authority – more details to come.
Show us your Tartan!
Join us and help NHSCOT create a Tartan Photo Montage in honor of Tartan Week!
The Scottish Register of Tartans (Scotland's official tartan register) estimates that there are 3,500 – 7,000 different variations of tartan. Let's see how many we can represent on our montage!
CLICK HERE to submit your tartan photos. We will be using these photographs to create a slideshow to share on social media on April 6th in celebration of Tartan Day. Photos must be submitted by March 31st in order to be in the slideshow.
And don't forget to order your official NH Tartan to have in time for Tartan Week.