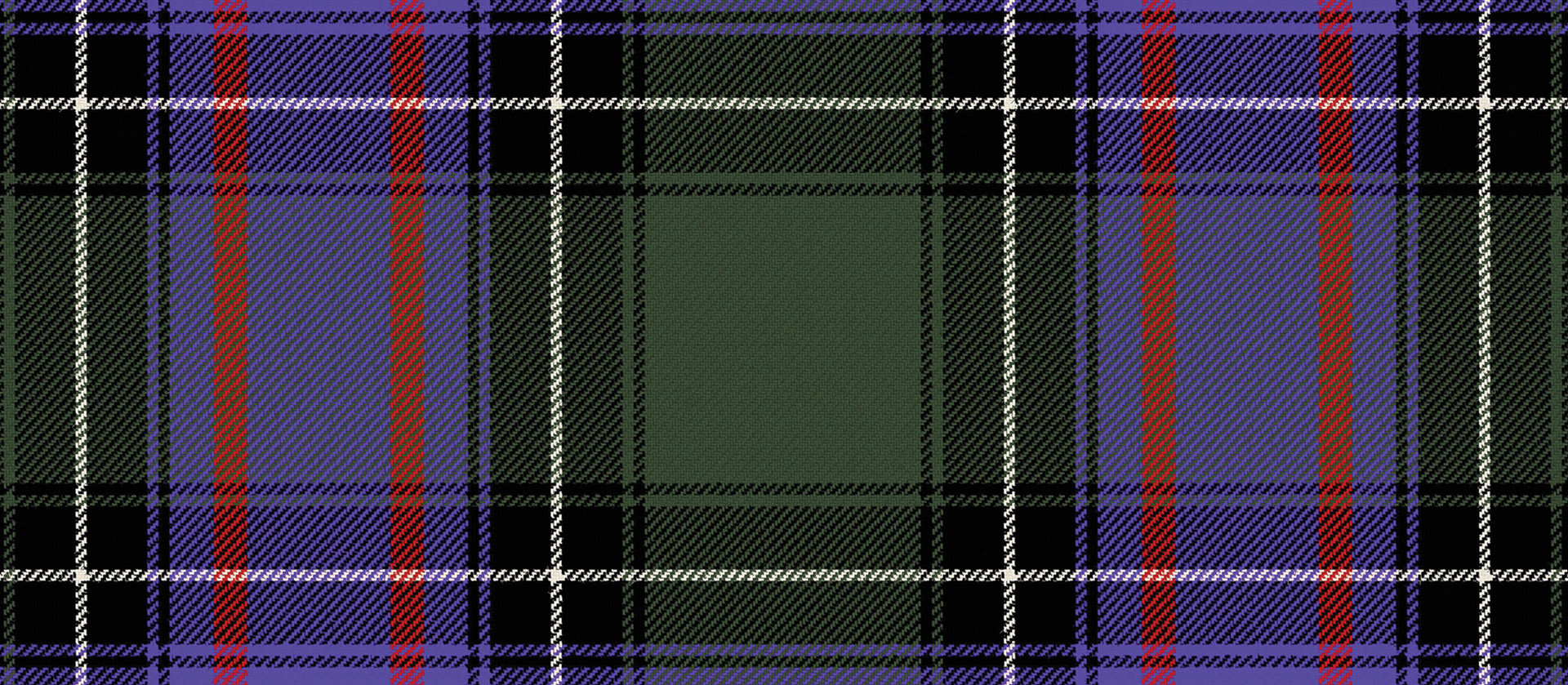 NEW HAMPSPHIRE TARTAN
We are excited to announce that NHSCOT has been assigned the copyright for the New Hampshire Tartan. Designed in 1993 by Ralf L. Hartwell to celebrate the 20th anniversary of the NH Highland Games & Festival. Hartwell designed a tartan with unique color tones to symbolize features from the state. Purple is for the state bird and flower (the purple finch and lilac); green the forests; black the granite mountains; white the snow; and red the state's heroes.
In June 1994, State Representative Stephen Avery, also the first commissioner (executive director) for NHSCOT, arranged for Governor Stephen Merrill to proclaim the tartan as the state tartan of New Hampshire. Avery introduced a bill to the New Hampshire General Court for permanent recognition of the tartan, which was signed into law in May 1995.
Tartan refers to fabric woven into plaid patterns representing clans (families) or regions in Scotland. Tartans can also be designed as a symbol commemorating a special event or person. In old Scotland, the tartan was used for clothing and as a banner or flag. Because a family or community worked the cloth together, their clothing was made of the same patterns, as so a person could be recognized by the Tartan plaid that they wore.
A portion of every New Hampshire Tartan sale will be designated to the NHSCOT Fund to be used for grants and scholarships.
Soon you will be able to visit our online store or retail tent at the NH Highland Games & Festival to purchase New Hampshire Tartan garments, products, or fabric.