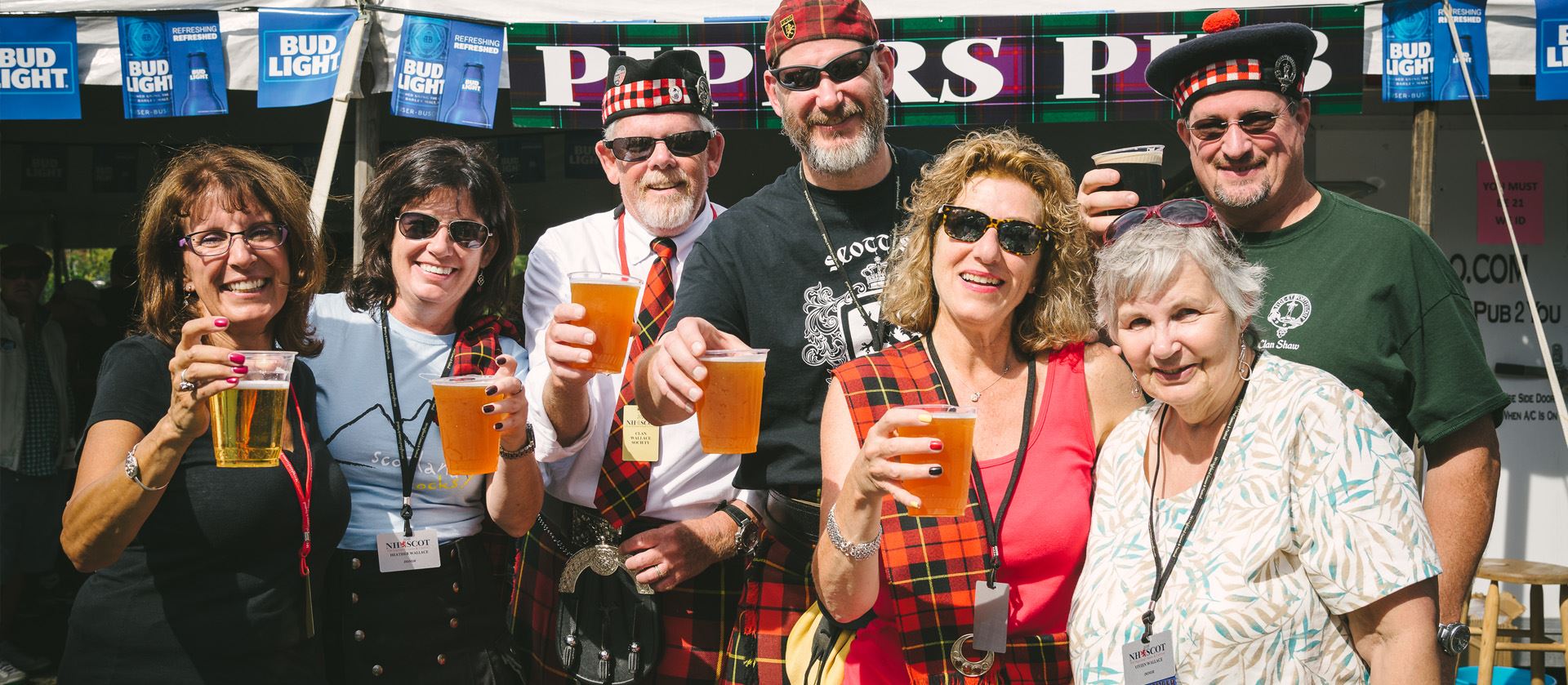 MEMBERSHIP
There's always something Scottish happening for you and your family to enjoy. Join the NHSCOT clan with a year-round Membership. Membership offers discounted tickets and preferred seating at many of our great events as well as premium benefits like onsite parking and food at our signature event, the NH Highland Games & Festival.
Throughout the year, you will find NHSCOT planning events which include Hogmanay, Beltane, concerts, seminars, Try It classes, parades and pub crawls. Your membership will allow you premium benefits for all of our events.
Become a Member today! Your partially tax-deductible membership supports our important mission of preserving and promoting Scottish heritage and culture for generations to come.
Your family will delight in a year full of memories waiting to be made!
By joining our Membership today with your tax-deductible donation, you will aid our mission of supporting and fostering our Scottish heritage and culture both for the current generation and for generations to come. In addition, your donation assists NHSCOT in producing the NH Highland Games & Festival of the quality and standard you expect.
Members may enjoy great benefits such as on-site parking, gift of appreciation, NHHG&F pin, access to the Member's tent with seating adjacent to parade square, as well as refreshments and light snacks all weekend, and access to the Governor's Pavilion all weekend with lunch on Saturday. With several levels of membership to choose from, we hope you find one that fits your needs.
Why not consider becoming a member for the Games? Memberships can be purchased year-round. Or consider giving the gift of membership for the holidays or as a gift for a special occasion!
We hope to see you at the 2021 games!
---
Consider purchasing a 2021 membership at one of the five levels that fits your needs:
• Patron ($275)
• Donor ($375)
• Benefactor ($475)
• Caber Club ($575)
• Chieftain ($875)
Please select your membership type on the form below.
What's Included:
1 Onsite parking pass (Not included in Patron Package)
2 Weekend Entry Passes for two adults
2 Special NHHG&F Pins
1 Commemorative Gift (2021-bag/pack)
2 Official Games Map & Guide
1 Discount Coupon to NHSCOT Retail Booth
Member Mailing & Newsletter
Access to Member tent & Governor's Pavilion
Ticket Credits Available ($125 for Benefactor, $150 for Caber, $270 for Chieftain Membership)
Memberships purchased by July 15, 2021 are will be entered in a drawing to for upgrade to the Chieftain Level.
Parking:
Member onsite parking is available for all levels except the Patron level and is limited. Parking passes will be assigned to members in the order that their membership registrations are received. Parking passes, entry passes and other important information will be mailed by August 31, 2021.
ID Badges:
Your official membership packet (which includes your id badges) will be waiting for you at the Member Hospitality Tent, next to the parade ground, beginning Thursday afternoon continuing through the weekend. For those going directly to Friday's Tartan Dinner, there will be a table outside the tent from 6:00 – 7:00 pm.
Thank you for your interest in becoming a member of NHSCOT.  Due to the many changes we have had to make this year, we will not be accepting new memberships.  Those who have held a membership in the past have been contacted directly.  Should you have any questions please contact us at [email protected] or 603-229-1975.  Thank you.