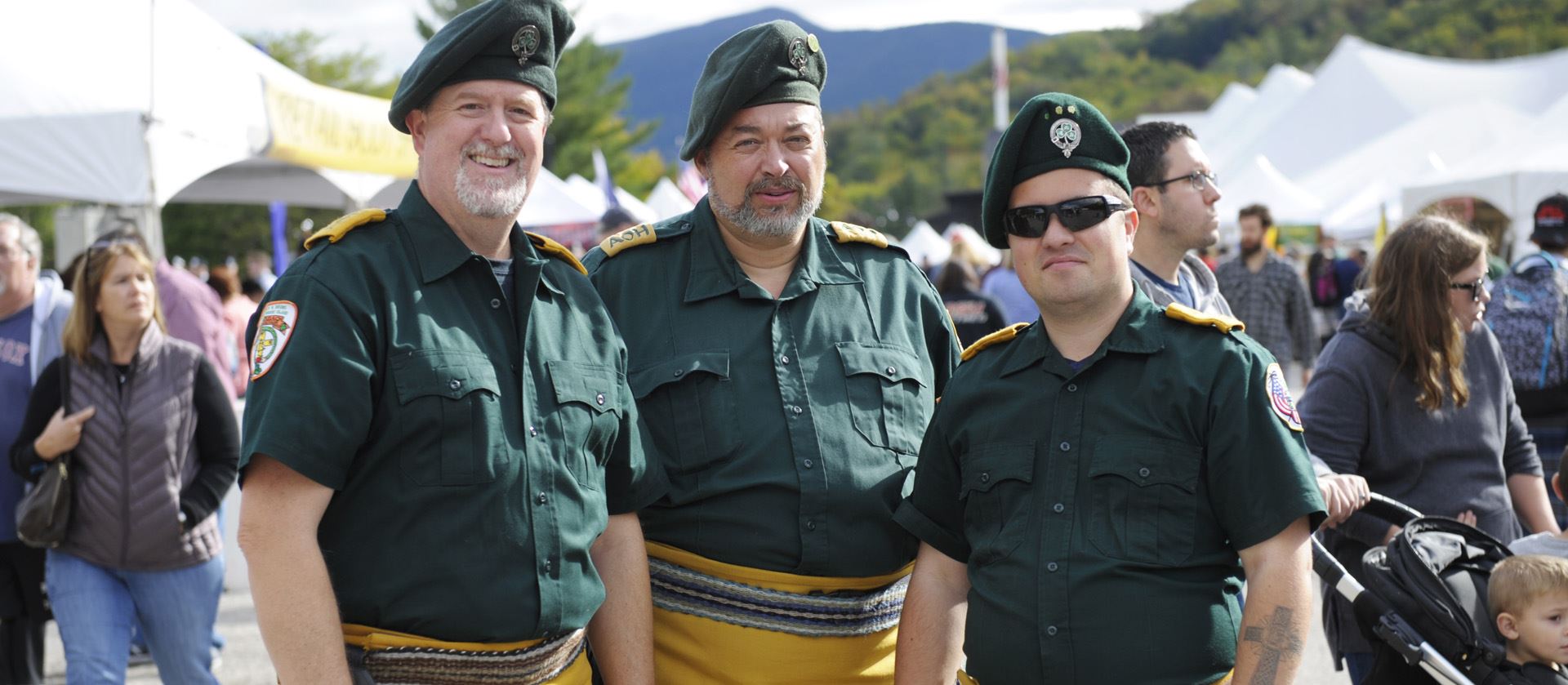 PRESS INFO
PRESS RELEASE
FOR IMMEDIATE RELEASE
September 10, 2020
For more information, contact Sullivan Creative, [email protected]
NHSCOT Goes Virtual for the 45th New Hampshire Highland Games & Festival
Lincoln, NH – The New Hampshire Highland Games & Festival is one of the largest and most diverse Highland Games in the United States. Held annually on the third weekend in September at Loon Mountain Resort in Lincoln, NH, 2020 marks the 45th year of the New Hampshire Highland Games & Festival.
Although this year's NH Highland Games were canceled due to COVID-19, NHSCOT, the organization that presents the Games, couldn't let a fall go by without celebrating Scottish heritage and culture. Throughout the weekend of September 19 – 20, NHSCOT will be offering a few events to honor the Highland Games in a new way.
Celebrating Highland Games Weekend at Home
Showcasing the Sights, Sounds & Smiles of the Games
NHSCOT has put together a video highlighting many of the beloved aspects of Games weekend. Tune in to see familiar faces, hear familiar songs and share a love of Scotland and its amazing culture. The video will go live on Saturday, September 19 to represent the "Opening Ceremony" of the Games. View the video on NHSCOT's website, nhscot.org/virtual-games.
Shop Vendor Village… Virtually
A stroll down Vendor Village at the Highland Games is met with the sights of more than 30 vendors selling tartan scarves, traditional sweets, bagpiping supplies, and various other Celtic items. During Games weekend, a virtual Vendor Village will be set up. Shop for a must-have item for yourself, or a gift for that special someone. The vendors at NH's Highland Games are all small business owners. As many festivals and events have been canceled this year, virtual shopping is a great way to show support. For a complete listing of all participating vendors, visit nhscot.org/virtual-games.
Sharing Your At-Home Highland Games Experience
With a robust social media following, NHSCOT is asking their friends and fans to share the exciting and innovative ways they are celebrating Highland Games weekend at home. Join in on the fun by posting to Facebook, Instagram and Twitter using the hashtag #NHHighlandGames. NHSCOT will be sharing fans posts throughout the weekend as well as throwbacks from previous year's Games.
Virtual Concert with Albannach
No NH Highland Games celebration is complete without rockin' along to Albannach, one of NH Highland Games' favorite bands! Jamesie Johnston and his crew will be proving nearly an hour of their best Scottish tunes for Nach Nation on Saturday night beginning at 7pm. The concert will be posted on NHSCOT's YouTube page.
Virtual Piping & Drumming Competition
Piping and drumming are at the heart of every Highland Games celebration. During traditional Highland Games weekend, solo pipers and drummers, as well as groups and quartets compete at Loon Mountain.
This year, NHSCOT is hosting a Virtual Piping & Drumming Competition. This an Eastern United States Piping Band Association (EUSPBA) Sanctioned Event and all rules and regulations concerning competition apply.
Competitors submitted a selection of songs via YouTube. They will be judged by the best of the best, with adjudicators from around the United States, Canada and Scotland.
All grades and levels will be represented in the virtual competition. Nearly 200 pipers and drummers have signed up to compete.
Sign-ups for this year's Virtual Piping & Drumming Competition are now closed. Adjudicators will be reviewing all entries September 11 – 20, and results will be posted on the NHSCOT website, nhscot.org.
Upcoming Virtual Events
Since April, NHSCOT has been hosting a series of Virtual Events. These events highlight a variety of topics and activities – cooking demonstrations, whisky tastings, genealogy, and heavy athletics to name a few. Upcoming Virtual Events include:
September 16 & September 23: Ceilidh Try It with Pat Tillotson
September 17: Scottish Songs and Stories with Charlie Zahm
September 24: Carmichael's Ceilidh with John Carmichael
For more information about these Virtual Events, visit NHSCOT's Upcoming Events page on their website.
The New Hampshire Highland Games are presented by NHSCOT, a nonprofit corporation dedicated to preserving and promoting Scottish culture for future generations. NHSCOT advances its mission through NHSCOT Fund grants and scholarships. More information is available by calling (603) 229-1975, emailing [email protected], or visiting www.nhscot.org.