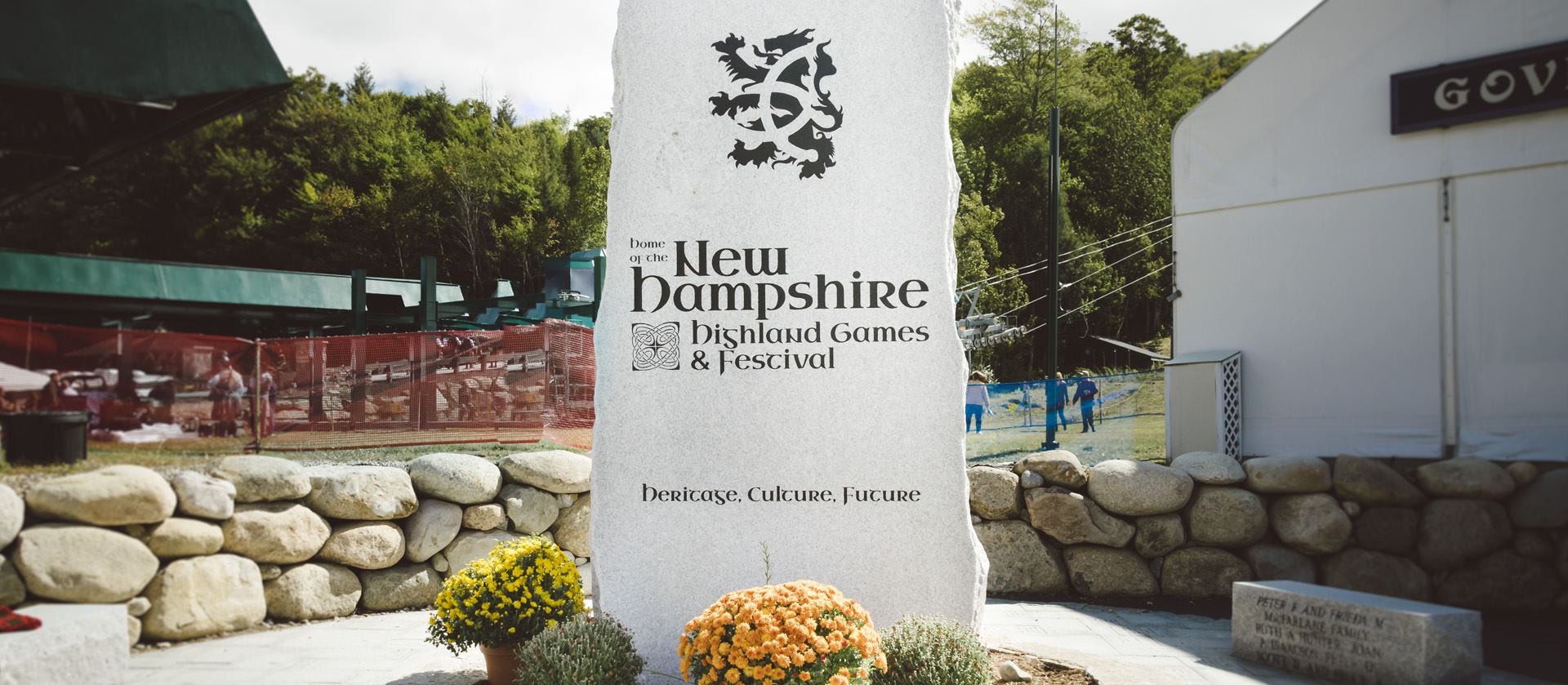 SCOTTISH STANDING STONE PAVER PURCHASE
A Standing Stone Paver is a wonderful way to memorialize family and friends, remember accomplishments and celebrate milestones. Your paver purchase also supports NHSCOT and our mission to preserve and promote Scottish culture for future generations.
Pavers are added once a year just before the Games. Please check with NHSCOT as there may be limited quantities of some sizes and may not be available.
INSCRIPTION INFORMATION:
The number of characters per line includes letters, spaces & punctuation marks.
Text will automatically be centered in all upper case letters.
Please note that not all stone sizes may be available.
For more information, call the NHSCOT Office at (603) 229-1975 or email [email protected].
NHSCOT Trust reserves the right to request modification or refuse an inscription if it is considered inappropriate. All orders are considered a donation to NHSCOT and under no circumstances imply ownership of the engraved brick by the donor. Charitable contributions are deductable, subject to normal IRS limitations.