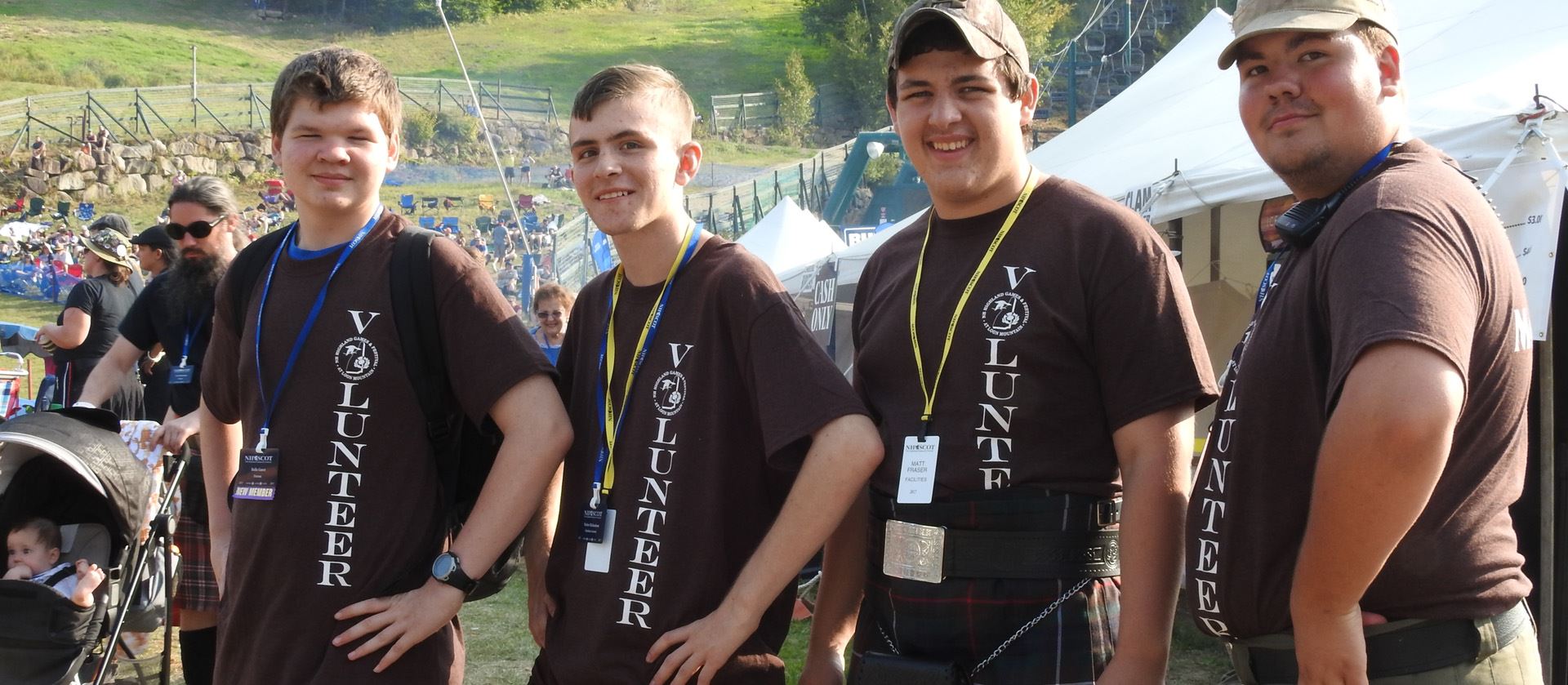 VOLUNTEER – JOIN CLAN MACCREW
It takes an entire "clan" of volunteers to help organize the many events we host throughout the year. Our volunteer team logs hundreds of hours the weekend of the NH Highland Games or helping with other fun events during the year.
If you are interested in joining NHSCOT's Clan MacCrew team of volunteers, please complete the form below. We'll be in touch soon to talk about possibilities. If you prefer to download a printable version of the volunteer form, click here.
Come join a great group of people!
Before being accepted as a volunteer they will need to have an interview. All volunteers must complete a release and liability waiver. Please note that NHSCOT does perform random background checks.