2023 Amateur Heavy Athletics Training & Competition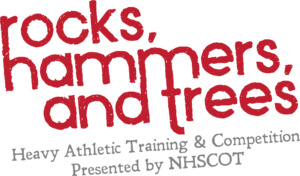 Join us on Saturday, May 20th at the Oscar Barn Venue in Hooksett, NH and train with expert Scottish Heavy Athletic coaches to learn how to toss, hurl and fling Rocks, Hammers and Trees!
You will receive training for the Braemar Stone, Open Stone, Heavy Weight for Distance, Light Weight for Distance, Caber Toss and Weight over Bar. Athletes will be working in small groups of 4-5 to learn about the equipment, the correct form and the techniques needed to master each of these heavy athletic events. This event is open to both male and female athletes. A maximum of 30 athletes will be registered to train in the morning. Competition will follow in the afternoon.
Registration fee: $70
Lunch (from the Oscar Barn venue) and a Heavy Athletics t-shirt are included in your registration fee.
Guests/Spectators are welcome, but a ticket to Beltane is required. 
Check in: 8:30 AM
Training sessions: 9:00 AM-11:30 AM
Lunch: 11:30 AM – 12:30 PM
Competition: 1:00 PM – 3:30 PM
We will require waivers to be signed for the Oscar Barn Venue and for NHSCOT.