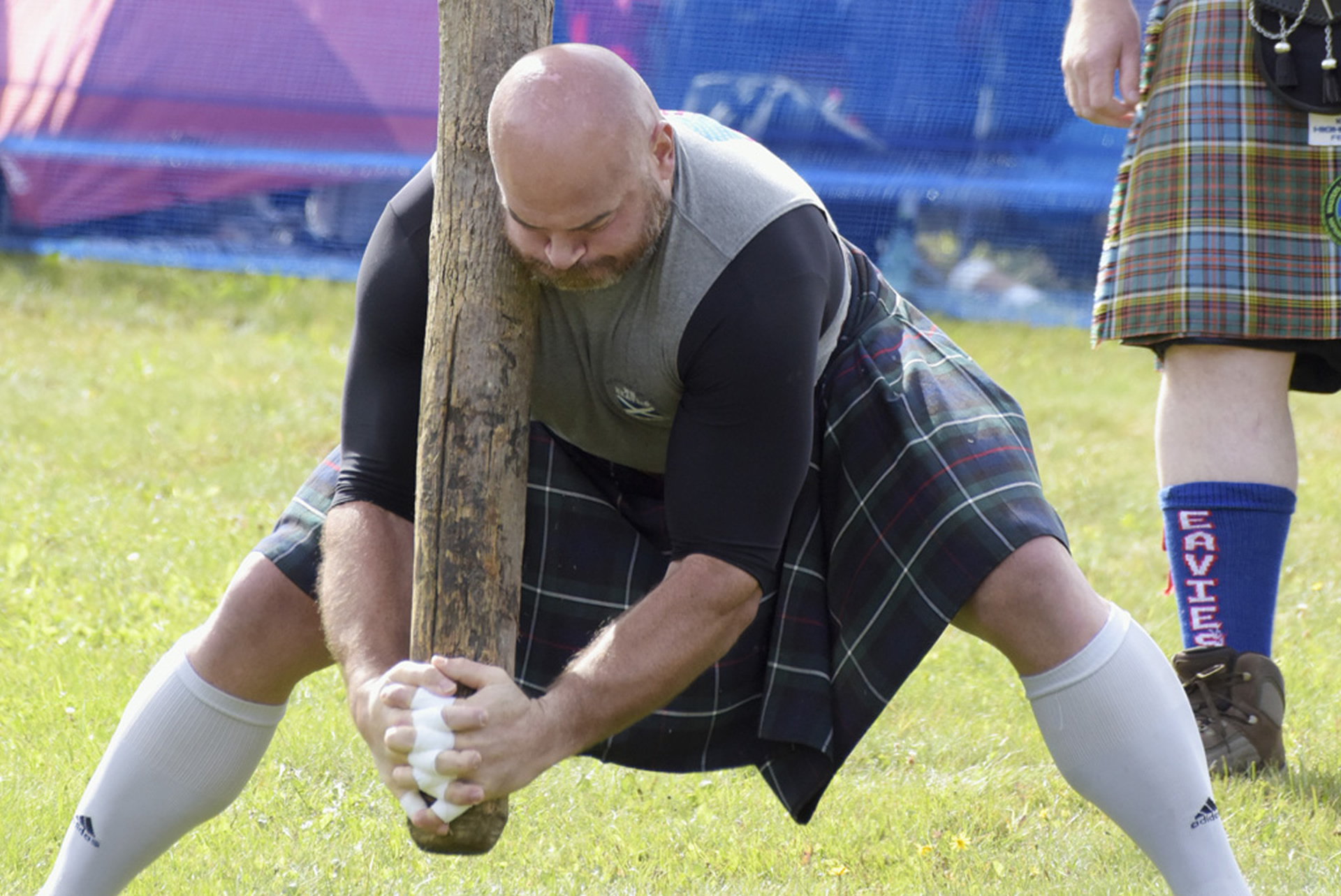 AMATEUR HEAVY ATHLETICS TRAINING AND COMPETITION REGISTRATION
September 19, 2020
Loon Mountain Resort – Governor's Lodge Field, Onsite Parking
Check in: 8:30 am; Training sessions: 9 am–11:30 am; Lunch:  11:30 am–12:30pm; Competition:  1pm–3 or 4 pm
Sorry – Registrations are closed
Details
Join expert Scottish Heavy Athletic coaches to learn how to toss, hurl and fling Rocks, Hammers and Trees!  You will receive training for the Braemar Stone, Open Stone, Heavy Weight for Distance, Light Weight for Distance, Caber Toss and Weight Over Bar.  Athletes will be working in small groups of 4 to learn about the equipment, the correct form and the techniques needed to master each of these heavy athletic events.
A maximum of 24 athletes will be registered to train in the morning.  In the afternoon, you will be escorted to the field by the Pipes and Drums of NHSCOT to compete in front of 250 of your biggest fans!
Coaches/Trainers:
Tony Robinson
Bill Crawford
Al Dargie
Scott DePanfillis
Denise Houseman
Jeff Kaste
Hapy Meyer
Bill Waddell
Ken Gustason
Results and awards will be announced during the closing ceremonies.
A boxed lunch and water will be provided.
Registration is available online only.
Please follow the guidelines, "as Covid-19 requirements change":
BEFORE YOU ARRIVE, ASK YOURSELF Have you been in close contact with a confirmed case of COVID-19 in the last 14 days? (NOTE: Healthcare workers caring for COVID-19 patients while wearing appropriate personal protective equipment should answer "no" to this question.) Are you experiencing any respiratory symptoms, including a runny nose, sore throat, cough, or shortness of breath? Have you had a fever or felt feverish in the last 72 hours? Are you experiencing any new muscle aches or chills? Have you had any new changes in your sense of taste or smell? If you answered yes to any of these questions, please do not put our employees and other guests at risk. Any deposit will be returned.
COVID-19 CONSIDERATIONS Masks must be worn at all times except when eating. Attendees will be socially distanced when in line and on the field. Bathrooms will be available and will be sanitized frequently. Sanitizing stations will be available throughout the venue. No re-entry.
BE RESPONSIBLE Remain home if experiencing symptoms of COVID-19: Fever or chills, cough, shortness of breath or difficulty breathing, fatigue, muscle or body aches, headache, new loss of taste or smell, sore throat, congestion or runny nose. Keep a safe distance of at least 6 feet from other people visiting the attractions at all times. Practice frequent hand hygiene/washing. Wear a cloth face covering over mouth and nose to protect others when in public locations where other consumers might be present (e.g. restroom facilities)
Waiver and Release*
Prior to participation, athletes will be required to sign indemnification and COVID-19 agreements with BOTH Loon Mountain Resort and NHSCOT. All athletes must complete a health screening questionnaire and have their temperature taken upon arrival.