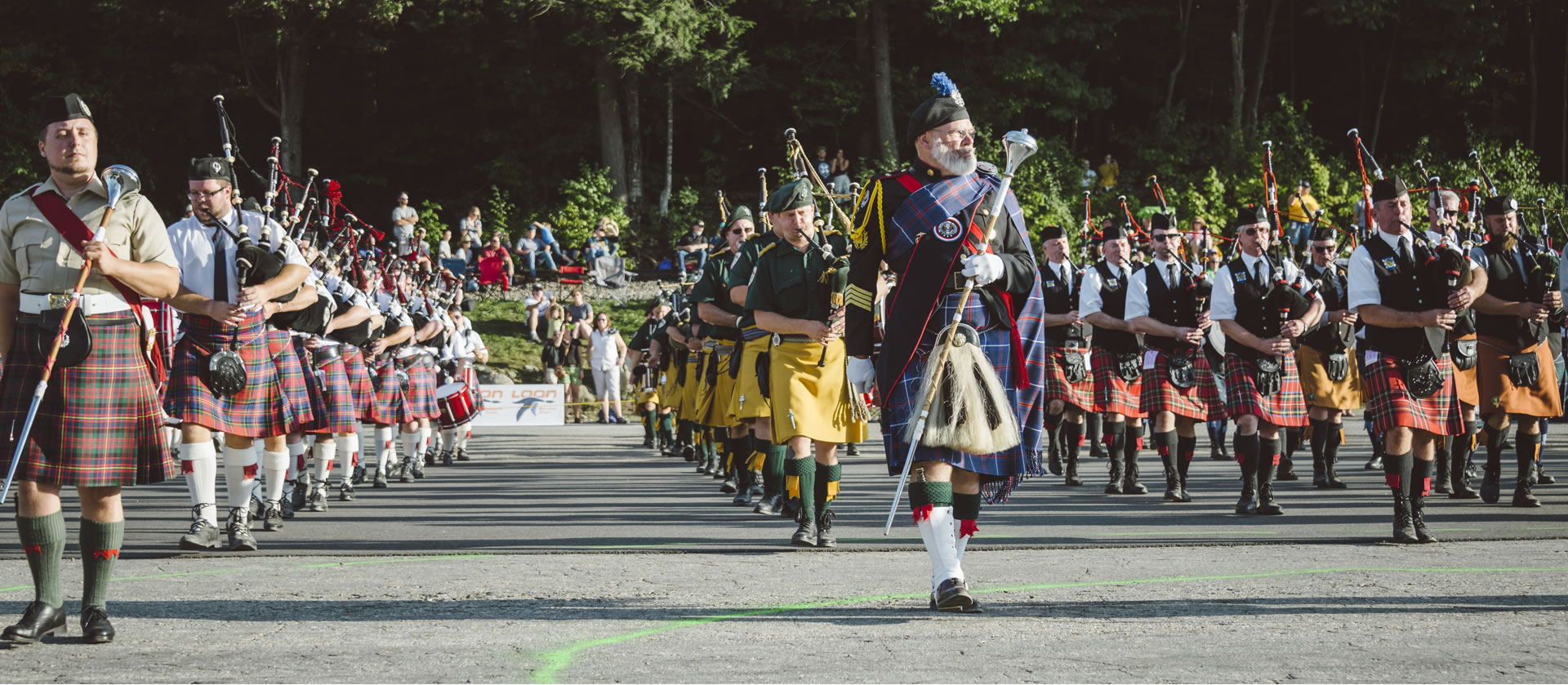 PIPING & DRUMMING and PIPE BANDS
Pipes and drums enjoy a special history as an integral part of Scottish military regiments and Scottish life. Their prominence and importance continues in modern Scotland, just as they were centuries ago.
The sound of bagpipes is at the heart of every Highland Games. Throughout the weekend, performances and competitions by solo pipers and drummers, pipe bands and drum majors will bring the iconic sound of Scotland to the NH Highland Games & Festival.
Friday night, enjoy classical bagpipe music as the best pipers compete in the Piobaireachd competition. Free admission.
Registration for 2023 is now closed!  
Order of Play
Piping Order Of Play Updated 9.11.23
Snare Order of Play Updated 9.11.23
Band and Quartet Events Updated 9.11.23