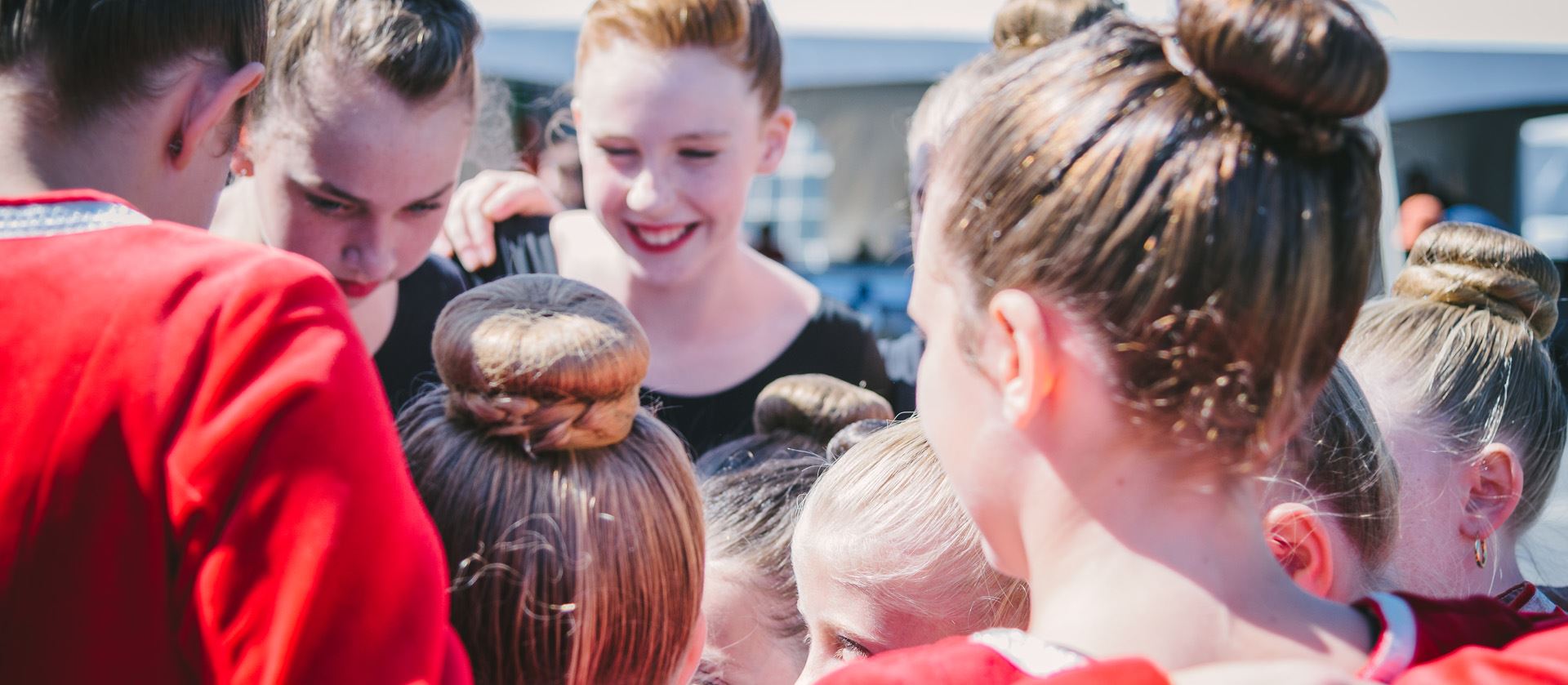 HIGHLAND DANCING
Highland Dancing requires the endurance and strength of an athlete and the artistry of a dancer. The spirit of Scottish culture, legend and history is often captured through Highland Dance.
The most familiar dances are the Highland Fling, which signified victory of battle; the Seann Triubhas, said to reflect political protest when the kilt was banned after the 1745 rebellion; the Sword Dance, the ancient dance of war dating back to 1054; and the Strathspey & Highland Reel, known to have been danced during the Jacobite days. Legend says the first Reel, named Reel O'Tulloch began in a churchyard on a cold winter morning, by parishioners trying to keep warm, when their minister was late for his service.
Stop by the Dance Tent to experience the spirit and athleticism of the competitors. Dancers compete on Saturday and Sunday.
2023 Highland Dancing Competition Information
HIGHLAND DANCING RULES:
Competition will conform to RSOBHD RULES.
Please bring a valid 2023 RSOBHD Registration card when registering.
Age will be computed as of the day before the competition. Age groups will be determined by entries received.
All judges' decisions are final.
The Games' Organization reserves the right to remove an event from the schedule and/or make any changes recommended by the Judges or the Highland Dancing Committee, so long as their actions are in the best interest of the competition.
Competitors must remain in dancing attire until all medals and trophies have been awarded.
Entry fees – Primary $20, Beginner, Novice $25, Intermediate $25 and Premier $40. Choreography (Solo) $25.  
Entries for this year can only be entered online using the form below. No telephone or field entries allowed. 
Parent tickets can be ordered at time of entry and on the online entry form below for $65/each – limit 4 tickets.
Questions regarding the competition can be directed to Anne Donlan at [email protected]

---
Please see SDUSA COVID rules. 
SCOTDANCE USA COVID RULES
All attendees at SDUSA events must comply with state, local & venue health and safety laws, rules, and regulations for physical distancing and masking.
Trophy winners will be awarded on stage.
On site parking not available.  Dance Competitors and their families will park at the Pemigewasset Base Camp and be shuttled to the dance venue (just to the rear of the Adventure Center) Please bring your own chairs.  Dropping off tents at dance venue on Friday & Saturday only at 6 PM.  Tents may be used pending approval from Loon Mountain and prevailing weather conditions and must be social distanced in the dance area.
Access to Pemigewasset Base Camp -take Copper Memorial Drive the right, just past the Lincoln Police Department.  Then take a left onto Crooked Mountain and continue until you get to the Pemigewasset Base Camp OR if you drop your belongings at the dance venue, take Loon Brook Dr, which becomes South Peak Road.  Then take a left onto Crooked Mountain Road and continue until you reach the Pemigewasset Base Camp.
---