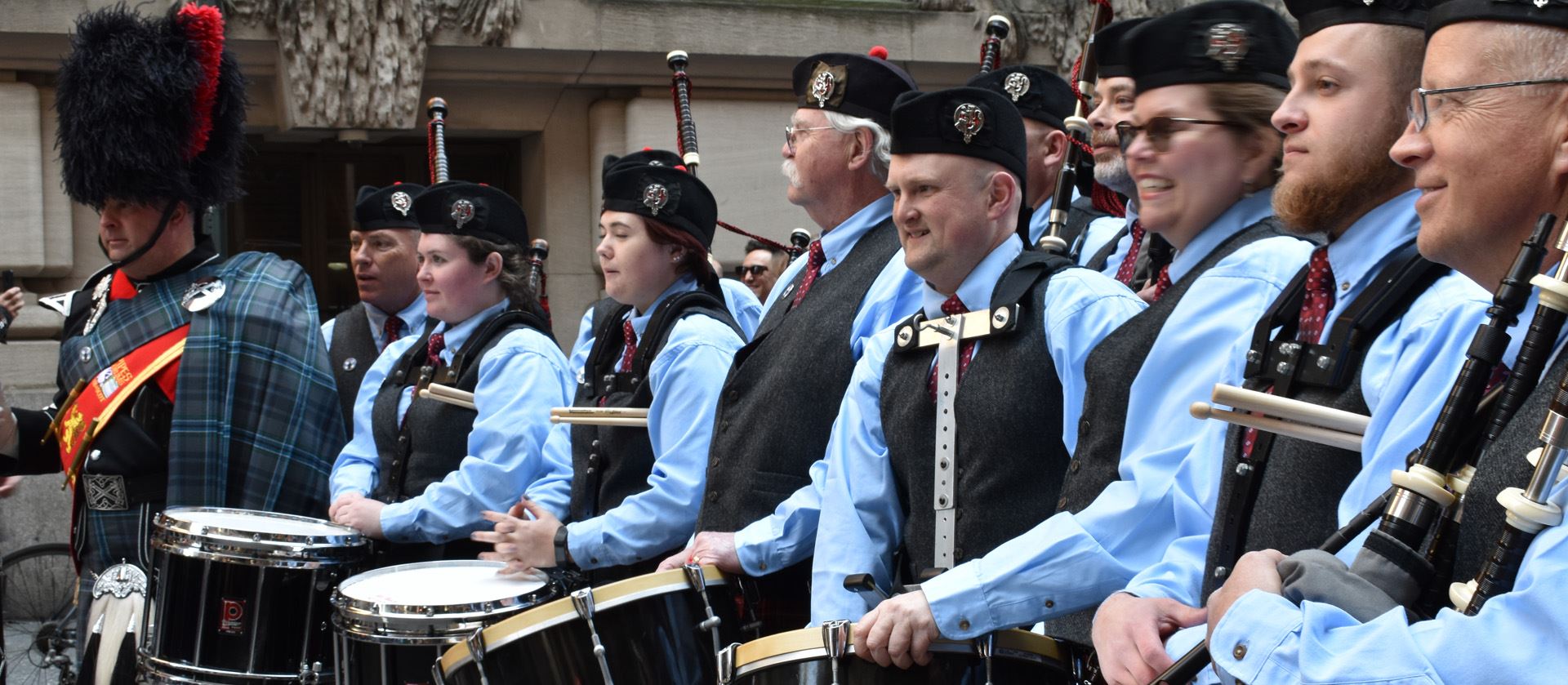 Tartan Day Parade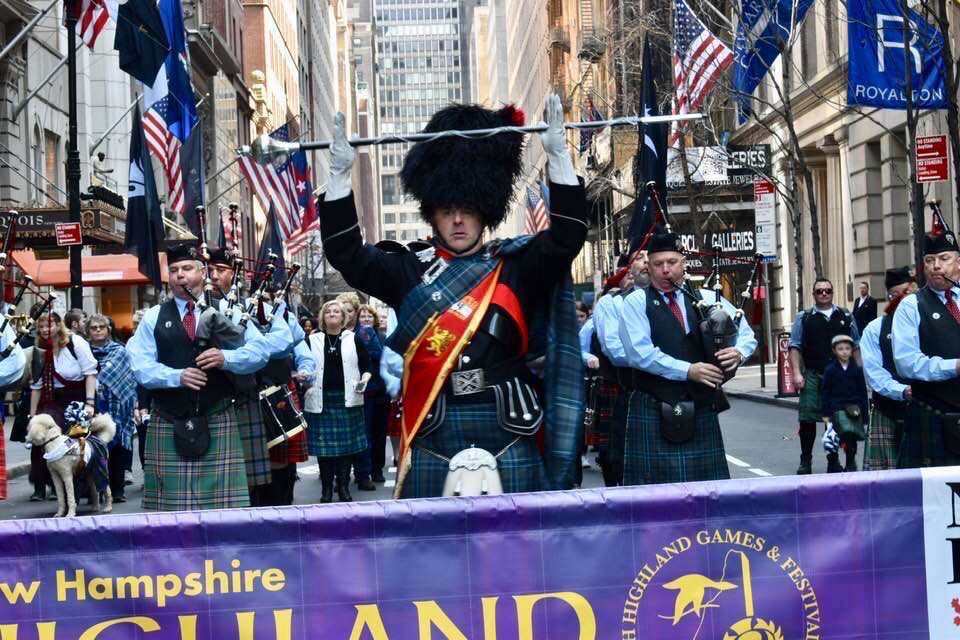 Unfortunately the trip to NYC was cancelled, but mark your calendars for next year!
---
We are very proud of the progress all of the band members of the Pipes & Drums of NHSCOT have made over the past 9 months to be recognized for a 2nd place finish out of 14 bands at Glasgow Lands Scottish Festival.
In their first competition, of the 17 members who competed, 25% had NEVER played in a contest, and 88% of them weren't playing with other bands when the band was formed last fall, so there was a lot of cohesive learning to get everyone playing together.All this in weather where the temperatures were over 100 F!
YOUTH PIPE BAND
On target with our goal, in 2019, The Pipes & Drums of NHSCOT in partnership with the Kearsarge Regional School District have launched an afterschool program, located at the Kearsarge Regional Middle School, bringing together seasoned players with young musicians to learn both pipes and drums. Open to all youth grades fifth through eighth regardless of school district affiliation.
This program provides unique development opportunities for its young members and an exceptional musical experience. Effective afterschool programs engage youth and build their self-confidence, and interpersonal skills, while stimulating curiosity and imagination. Researchers have found that learning to play a musical instrument can enhance verbal memory, reasoning and literacy skills. Playing an instrument makes you use both sides of your brain, which strengthens memory power. Additionally, musical training develops muscles that will assist you in cooperation, time-management, organization, and concentration/listening skills.