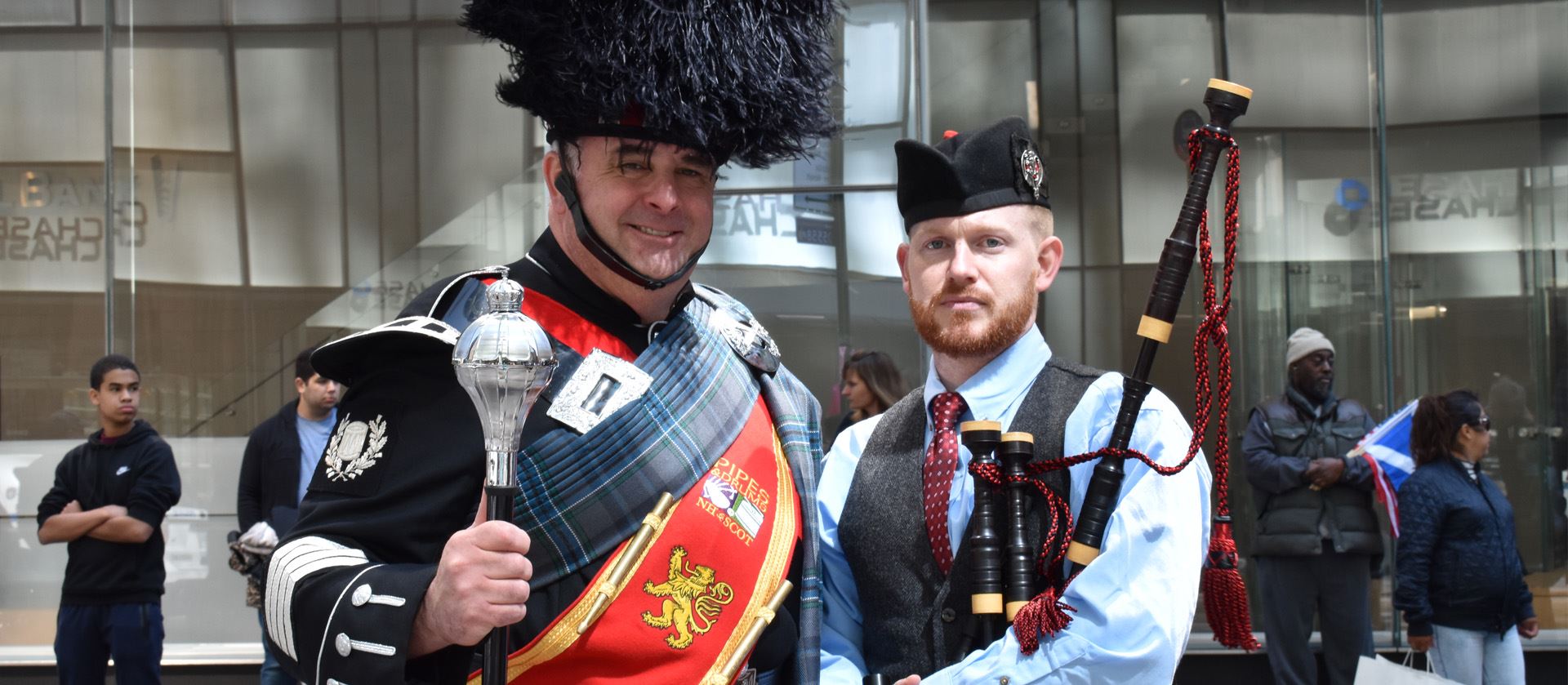 BAND LEADERS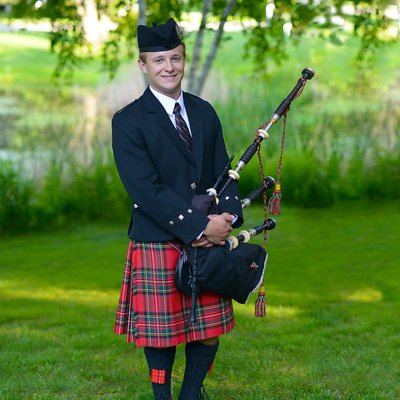 Eryk Bean, Pipe Sargeant: [email protected]
Pipe Sargeant Eryk Bean began bagpiping at 5 years old. He is an accomplished Grade 1 Piper who has played with multiple bands in New England. He has traveled to Canada and Scotland on multiple occasions to play in both the North American Pipe Band Championships and the World Pipe Band Championships with the Stuart Highlanders Grade 1 Pipe Band. He is also the Quality Assurance and Product Development Technician at Gibson Bagpipes LLC.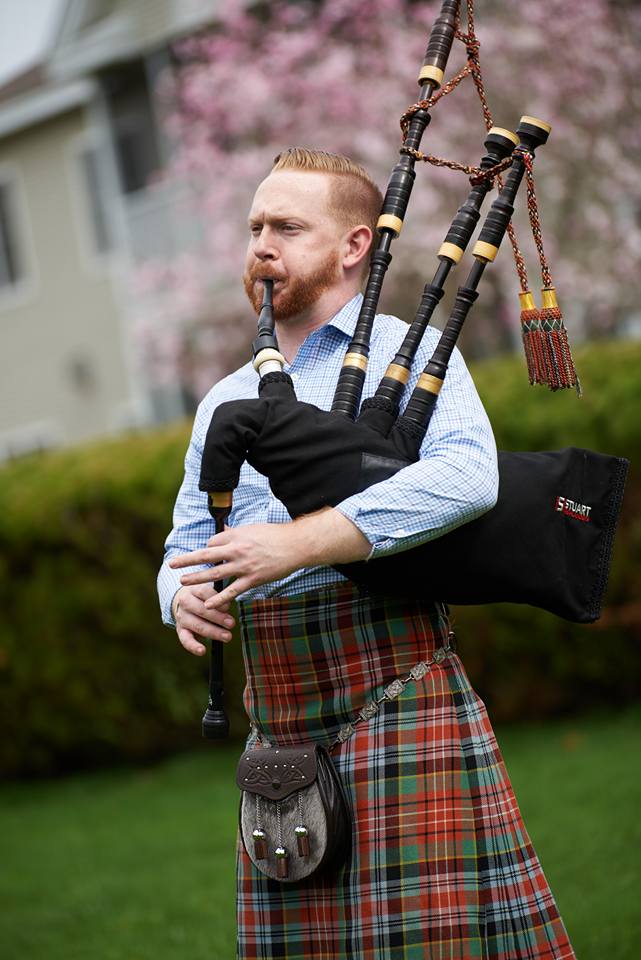 Elliot Smith, Pipe Major: [email protected]
For over 18 years, Elliot has been a competitive bagpipe performer and plays at the Professional-Open level. At the age of 10, he heard the Black Watch Pipe Band perform in Concord, NH and he was inspired to become a student of Lezlie and Gordon Webster, renowned teachers of the Great Highland Bagpipe. Mr. Webster, former piper for Queen Elizabeth, ensured Elliot's love of the pipes with a trip to England and Scotland where he met the new Queen's piper in London, visited piping schools and toured Edinburgh.
Elliot has studied under Ed Neigh, a top instructor from Canada, as well as Jimmy McIntosh, Donald Lindsay, Gold Medalist Jimmy Bell and Gold Medalist Willie McCallum. These instructors are some of the best in the world; through them Elliot can trace his piping lineage back to the original bagpipers in the Isle of Skye.
Elliot's repertoire includes a variety of traditional and modern Scottish, Irish and Breton-styled music. Expanding on his classical training, he has toured with the world-famous Celtic Rock band American Rogues, Grammy-award winning band The Chieftains, and with renowned Celtic musician Carlos Nunez as well as the Royal Nova Scotia International Tattoo in Halifax. NHSCOT is privileged to have him as Pipes & Drums instructor and Pipe Major.
.
Ewen Conant, Drum Sergeant: [email protected]
Ewen Conant has been banging on pots and pans since he was a wee lad and started taking official highland drum lessons at age five from Don McLeod. Parades with a little toy drum His dad was always a piper and took him to highland games where he learned he would much rather drum than pipe.
Ewen has competed internationally. He played bass, snare and tenor drum with Stewart Highlanders until 2017 when he became a drum instructor with NHSCOT. He is always happy when new drummers join the band and has helped grow the NHSCOT Pipes and Drums drum section over the past years.
Corey Landsman, Snare Drum Instructor
Corey has been drumming in one form or another since 2004. In 2006, she became fascinated by Highland drumming and began to learn tenor drum, but her goal was always to be a snare drummer, and in 2018 she achieved that goal. Progressing quickly, she is now a Beginning Snare Instructor with NHSCOT. Corey is a NH Certified Educator and brings those teaching skills to her drum instruction. She has traveled to Scotland where she still has family,and played at various Highland Games in New England and Canada.
General Band Leader Contact: [email protected]