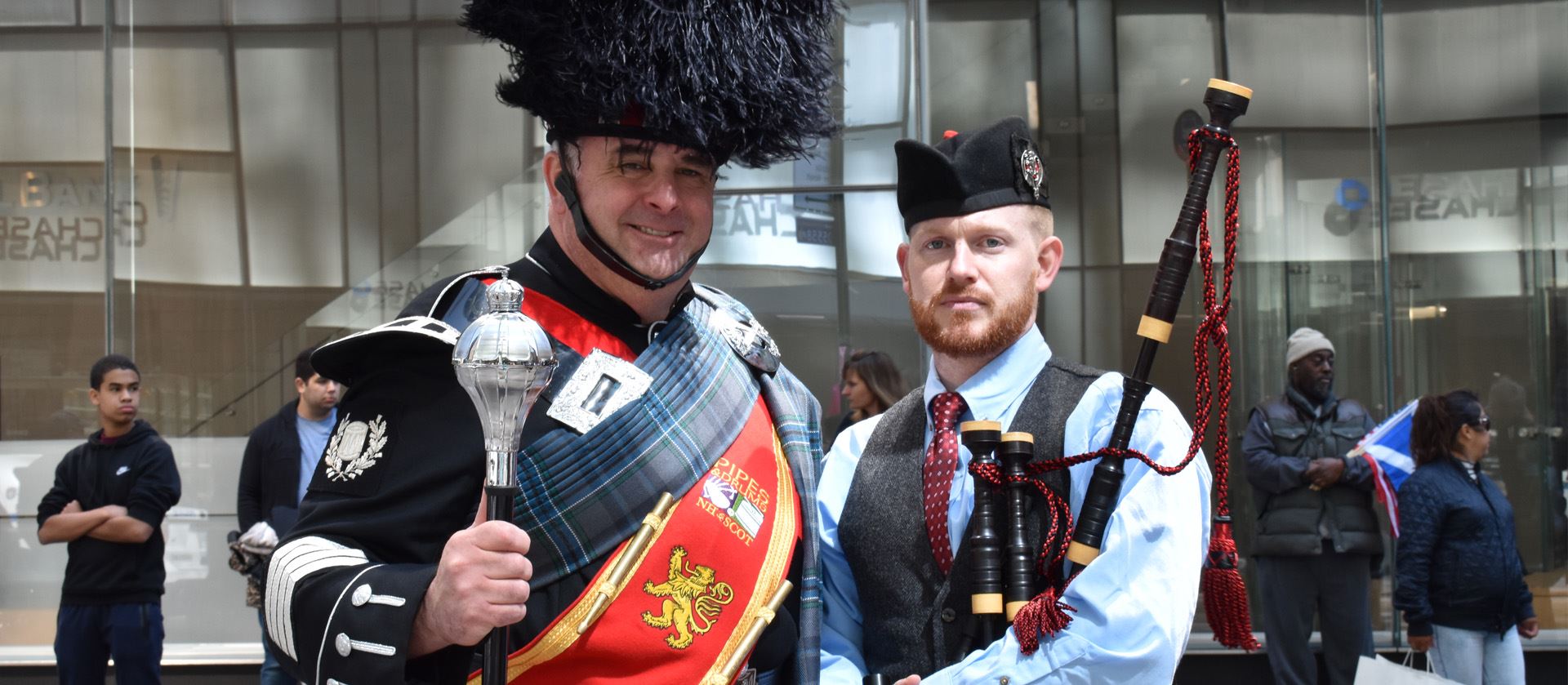 BAND LEADERS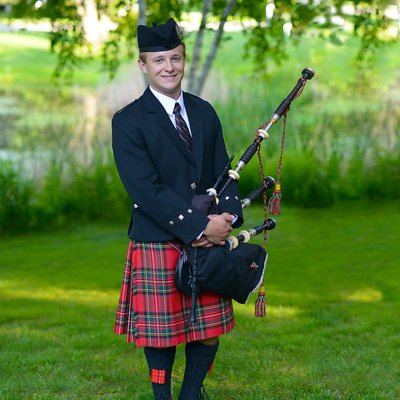 Eryk Bean, Pipe Sargeant: [email protected]
Pipe Sargeant Eryk Bean began bagpiping at 5 years old. He is an accomplished Grade 1 Piper who has played with multiple bands in New England. He has traveled to Canada and Scotland on multiple occasions to play in both the North American Pipe Band Championships and the World Pipe Band Championships with the Stuart Highlanders Grade 1 Pipe Band. He is also the Quality Assurance and Product Development Technician at Gibson Bagpipes LLC.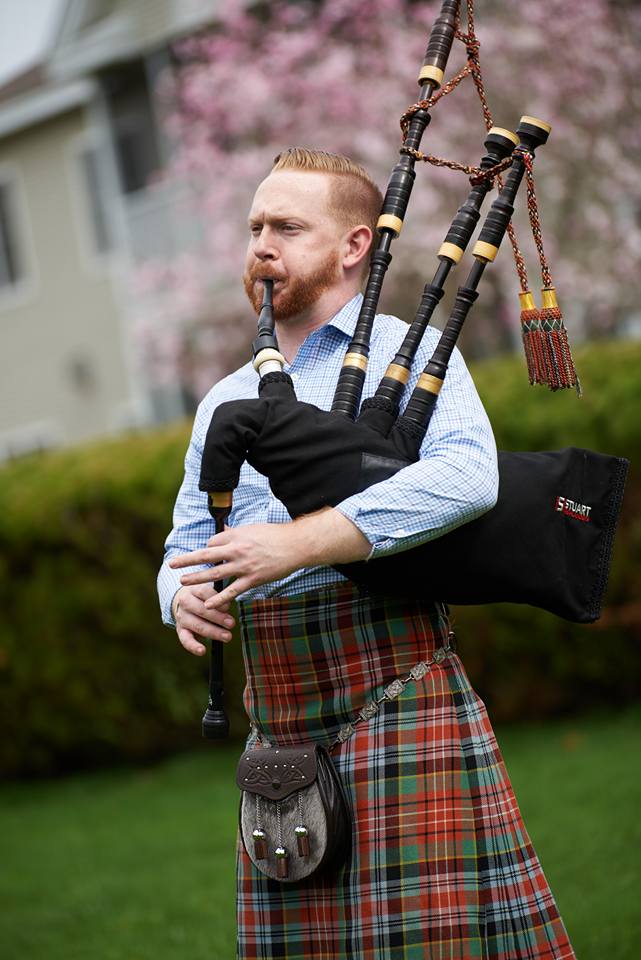 Elliot Smith, Pipe Major: [email protected]
For over 18 years, Elliot has been a competitive bagpipe performer and plays at the Professional-Open level. At an early age, he found his true musical love after hearing the Black Watch Pipe Band perform in Concord, NH. They inspired him just after his tenth birthday to become a student of Lezlie and Gordon Webster, renowned teachers of the Great Highland Bagpipe. Mr. Webster, former piper for Queen Elizabeth, ensured Elliot's love of the pipes with a trip to England and Scotland where he met the new Queen's piper in London, visited piping schools and toured Edinburgh.
Elliot was introduced to Ed Neigh, a top instructor from Canada who began Elliot's classical training. Elliot has also studied under the direction of Jimmy McIntosh, Donald Lindsay, Gold Medalist Jimmy Bell and Gold Medalist Willie McCallum. These instructors are some of the best in the world and through them Elliot can trace his piping lineage back to the original bagpipers in the Isle of Skye. Elliot continues to teach students locally in NH and MA.
Expanding on his classical training, Elliot toured with the American Rogues in 2014.They are a world-famous Celtic Rock band that has been together for almost 20 years. With them, he headlined shows in New York City, Atlanta, Boston and Detroit. Together, they also performed in Maryland, Delaware, Michigan, New Hampshire, Washington DC and the Royal Nova Scotia International Tattoo in Halifax. Few other bagpipers can assert that they have accomplished the same thing and with such success.
Elliot has also performed at the J.F.K. Library (Boston, Mass), Museum of Civilization (Ottawa, Quebec), The Governor's Mansion (Little Rock, Arkansas), Fenway Park (Boston, Mass), Walton Arts Center (Fayetteville, Arkansas), the Amy E. Dupont Music Building (Newark, Delaware), the Tsongas Center (Lowell, Mass) and the New Hampshire State House (Concord, New Hampshire).Elliot has also played several shows with the international acclaimed band, The Chieftains, and with the world-famous Celtic musician, Carlos Nunez.
Elliot continues to teach and perform with other bagpipers, world-class organists, fiddlers, guitarists and accordionists around the world. His repertoire includes a variety of traditional and modern Scottish, Irish and Breton-styled music. He currently plays with the Worcester Kiltie Pipe Band in Massachusetts and teaches the Pipes & Drums of NHSCOT band in New Hampshire.
Ewen Conant, Drum Sergeant: [email protected]
General Band Leader Contact: [email protected]