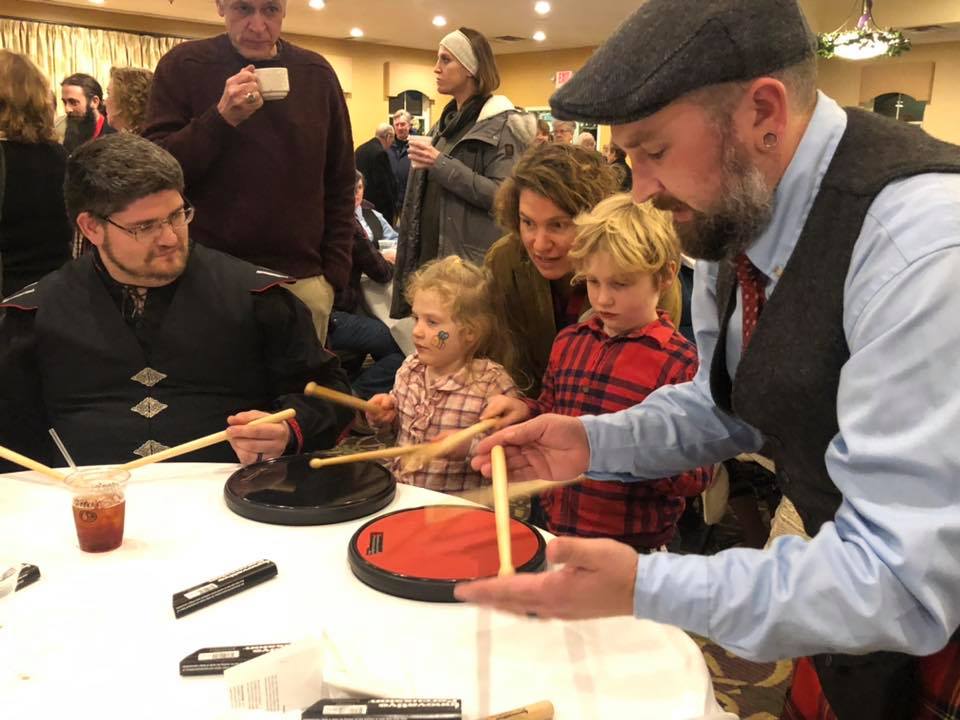 Hogmanay
Don your tartan and join us in celebrating Hogmanay with a plated dinner, live music, and more. Sunday, January 1, 2023 from 3 – 7 pm at the newest LaBelle Winery event venue, located in Derry NH.
Enjoy LIVE music with The Rebel Collective and the Pipes & Drums of NHSCOT with dancing on the terrace and patio. There will be S'mores by the Fire, Haggis Throw, Scottish board games and puzzles in the Harvest Room upstairs, and much more!  Dress in warm layers to enjoy activities indoors and out!  Join in singing of Auld Lang Syne 7PM.
Choose from three delicious meals for a plated dinner in the ballroom. Dinner is a separate cost and must be purchased with an entry ticket. There will also be a full cash bar for your enjoyment and non-alcoholic drinks including coffee and hot chocolate. LaBelle Winery offers wines, liquors, a wide variety of beers, and soda.
Entry Tickets:$32 per adult (ages 15 and up)$15 per child (ages 6-14)Kids ages 5 and under are free
Meal options:Shepherd's Pie – cost: $21/per meal Lamb Stew – cost: $26/per meal Fish & Chips – cost: $28/per meal Children's Meal (Chicken Strips and Mac & Cheese) – cost: $15/per meal