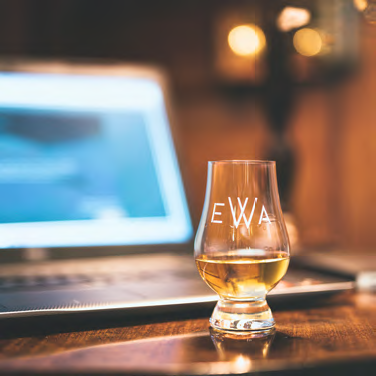 Edinburgh Whisky Academy Diploma in Single Malt Whisky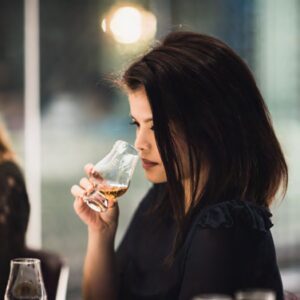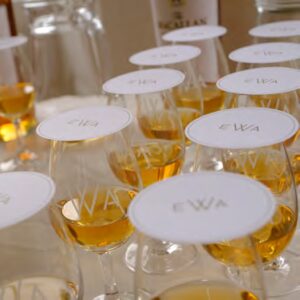 Be one of only 20 whisky aficionados to join the professors of Edinburgh Whisky Academy in an independent study of all things whisky for their first live class taught in the United States.
Join the pioneers of certified whisky education for their flagship qualification – the Diploma in Single Malt Whisky – right here in New Hampshire. The Scottish Qualifications Authority (SQA) certified course explores modules that cover the history of whisky and distillation, the business of whisky, raw materials, batch distillation, maturation, world whiskies and sensory skills. The first two modules are delivered as pre-reading, while the remaining five are covered on the two-day course.
You'll discover a world of knowledge from the in-depth material, allowing you to boost your insight, better appreciate your favorite drams and get more from every drop. So, whether you're looking to study whisky for the fun of it, striving to upskill or sharpen your knowledge, join us for this intensive and industry relevant – but above all enjoyable – journey into the heart of single malt Scotch.
About Edinburgh Whisky Academy
Established in 2015, Edinburgh Whisky Academy is the only dedicated provider of independent, fully certified whisky education programs. Occupying a unique position, EWA offers Scottish Qualifications Authority (SQA) certification as part of its commitment to improving standards and accountability in the industry. Developed in partnership with notable experts, specialists and academics, it offers a curriculum and content which is highly rigorous but strictly brand neutral. This approach has transformed how whisky industry employees, hospitality professionals, and serious enthusiasts are educated.
For more information, visit edinburghwhiskyacademy.com.
What's Included:
– Breakfast and lunch each day
– 3 Onsite professors from Edinburgh Whisky Academy to guide you to achievement
– 7 Learning Modules
– 15 Whisky samples (6 for World Whiskies module and 9 as part of your assessment)
– Samples that are difficult to get outside of Scotland
– Presentation box with branded notepad and Glencairn glass
Join us on Wednesday, September and Thursday, September 15, 2022 from 9-5 each day at The Mountain Club at Loon Mountain Resort, Lincoln, NH. The event is limited to 20 participants.
Cost: $1550 including breakfast and lunch both days
Cancellation Policy: We understand that sometimes things come up. We will refund until August 1st as long as we can fill your spot. No refunds after 8/1/2022.