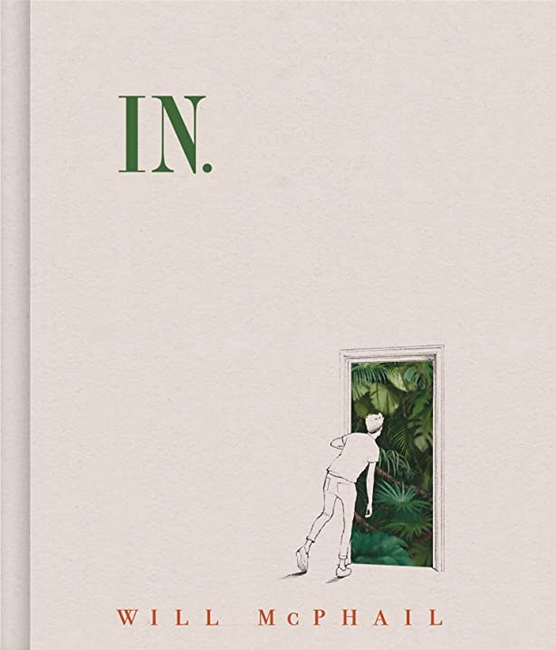 Scottish Bound Book Club: In. (A Graphic Novel) by Will McPhail
Please join us in reading IN for our second book selection of the year. We will meet up on Thursday, April 20th to discuss. If you'd like to receive the Zoom link for this event, please email us at [email protected] with the subject line "Scottish Bound Book Club".
A poignant and witty graphic novel by a leading New Yorker cartoonist, following a millennial's journey from performing his life to truly connecting with people
"Mr. McPhail's witty and moving work shows the high stakes of small, everyday connections by affording a glimpse of a time when it's too late to make them."—The Wall Street Journal 
"A sharply observed, funny, and achingly poignant examination of a subject widely understood yet rarely described, rendered subtle and playful, and made wonderfully new."—The Paris Review
"The visuals are scrumptious and the yearning for personal connection is deeply relatable…McPhail presents [beats] with style and grace, deftly moving the story along with subtle, impactful visual cues…Gorgeous."—Kirkus Reviews —
About the Author
Will McPhail has been contributing cartoons, sketchbooks, and humor pieces to The New Yorker since 2014. He is a two-time winner of the Reuben Award for cartooning, and his debut, In, was the first graphic novel to win the Betty Trask Prize. He lives in Edinburgh, Scotland.